BISHOP HERMANN I von BUXHOEVEDEN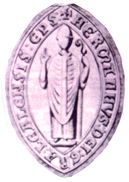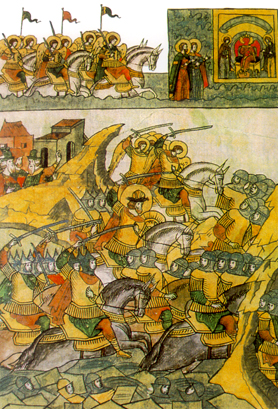 1163 - 1248 Bishop of Leal 1219
Bishop of Dorpat 1224 - 1243 He was the elder brother of Bishop Albert and helped him to christianize and to conquer the Baltic peoples. He also was created as his brother Prince of the Holy Roman Empire. He founded the cathedral of Dorpat and in the famous battle on the ice of the lake Peipus in 1242 against the Russian Prince Alexander Nevski he commanded the knights of the Teutonic Order and lost the battle.